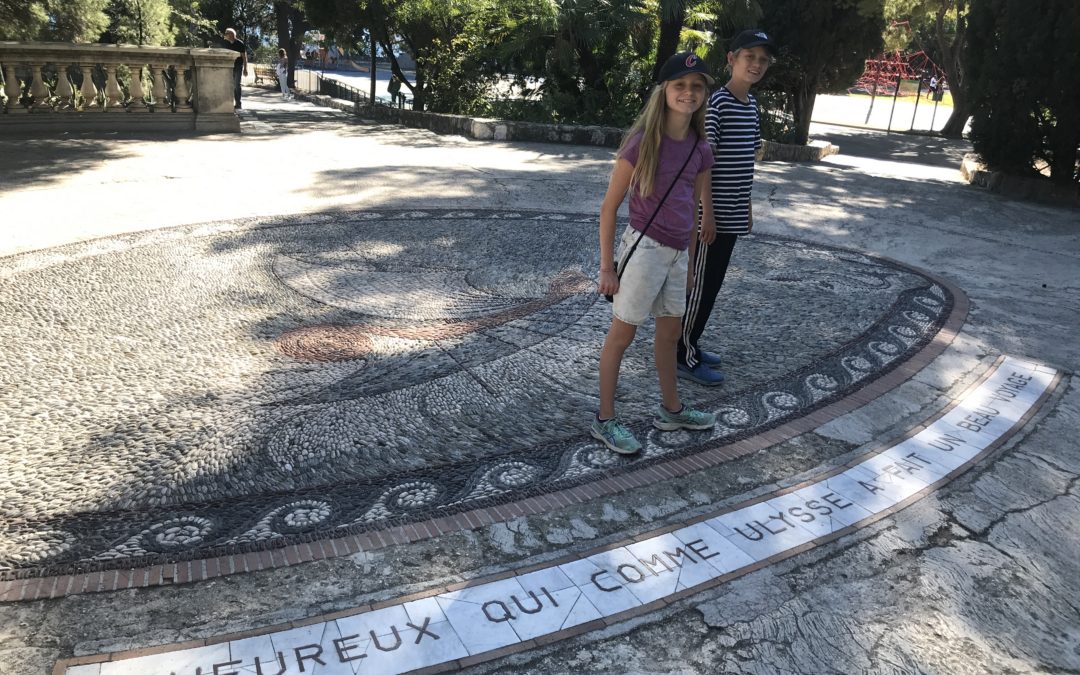 As we enter week #6 — the final stretch — of our European journey, we have settled into a rhythm of almost perpetual motion.
We have gotten good at packing up quickly and leaving each AirBnb clean as we move on to the next — 11 stops in total. My pre-trip planning has worked out so far, with train connections and accommodations… some, admittedly, better than others. (My back is still recovering from a hard mattress in Nice and our cute but space-deficient boat-like cabin in Cassis.)
Anything to do with the rental cars spikes my anxiety. But the driving in France and Italy hasn't been too bad, aside from a few Google Maps glitches. And we've let the car sit at our accommodations' parking spot for severals days, so we can wander by foot. Most places we could shop for groceries and other essentials without the car.
We have suffered sleeplessness at times, but have all stayed (knock on wood!) relatively healthy, with only a half-day each for AJ and Briar when they felt out of sorts. We hadn't lost anything until I mentioned that fact… and realized I'd left in the car my pricey attachable sunglasses when I'd dropped off the rental in Bologna.
Our actual day trips and sightseeing haven't matched up with the ambitious plans sketched out on our trip-planning Google Doc. Often we don't get out the door until 10 or 11am — or in the case of today, nearly 1pm. But we get out each day and walk and walk and walk and see something new…
We got tripped up in Nice, when every other city seemed to shut its museum and gallery doors on Mondays… except here, where things are shuttered on Tuesdays, our only full day in the city. So that meant no Matisse Gallery or the Mark Chagall Museum. (And there was much rejoicing from the kids!)
When we tried to make up for the lack of gallery time with a visit to the Picasso Museum in Antibes, on our drive to Cassis, we got caught in a massive traffic jam due to a highway accident… and just missed the last entry before the long lunch break, so we walked the old town and breakwater instead. France doesn't want us to visit its galleries apparently. But its beaches and ruins and hikes and old towns and crepes are impressive too.
After five weeks, we miss friends and family back home, but our portable technologies at least allow us to stay in touch in ways that I couldn't when I first went backpacking, to Israel, when I was 20. The familiarity of home will seem welcome, too, after struggling to figure out the odd functions of new bathrooms and ovens, locks and foreign TVs, to find peanut butter in the aisles of grocery stores, and bumbling through conversations with my high-school French and Duo Lingo Italian.
But aside from the odd scowl from a shop clerk or a driver, we have felt welcomed and warmed by the hospitality from all the people (and especially our various AirBnb hosts) who have helped us along every step of the road. We all agree with the words on the mosaic we found in a park that overlooked the spectacular coast of Nice: "Happy are those like Ulysses who have a good voyage."